With transiting local livelihood preferences and climatic conditions, plantating is being carried out across eastern ends of Ladakh, mainly in the areas of in Durbuk, Tangtse, Tharuk, Shachukul, Phulak, Chushul, Yerath, Merak, Kargyam, Lalok, Maan, Phobrang and Mugleb. Implemented over four phases with local administrative council, forest departments, Goba(panchayat), DIHAR, monastics and the local people from the region, so farover 2,00,000 saplings of willows, seabuck thorn, tamarisk have been planted. 3GOhas also donated potato and apple saplings to the local communities.
With natural glaciers shrinking over the last few decades in Ladakh, there has been a scarcity of water in the early spring for agricultural activities in many villages. It was during His Holiness Kyabgon Chetsang Rinpoche's meeting with Mr. Sonam Wangchuk in 2014 that idea of building Ice-Stupa on a large scale came into being address the water scarcity faced by many villages in the Himalayas.The Ice-Stupa builds on the knowledge of artificial glaciers that has been already laid by the Senior Ladakhicivil engineer Padma Shri "Abba" Norphel. The success of this pilot project has led to the potential of building 80 to 90 Ice-Stupas in Phyang and adjoining areas. Each Ice-Stupa contains about 10 million liters of water. When used with modern drip irrigation techniques, this water is crucial for local agriculture seasons from April to mid-June.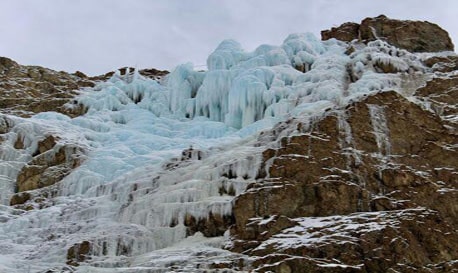 An understanding of the natural world and what's in it is a source of not only a great curiosity but great fulfillment.