Welcome To
Go Green Go Organic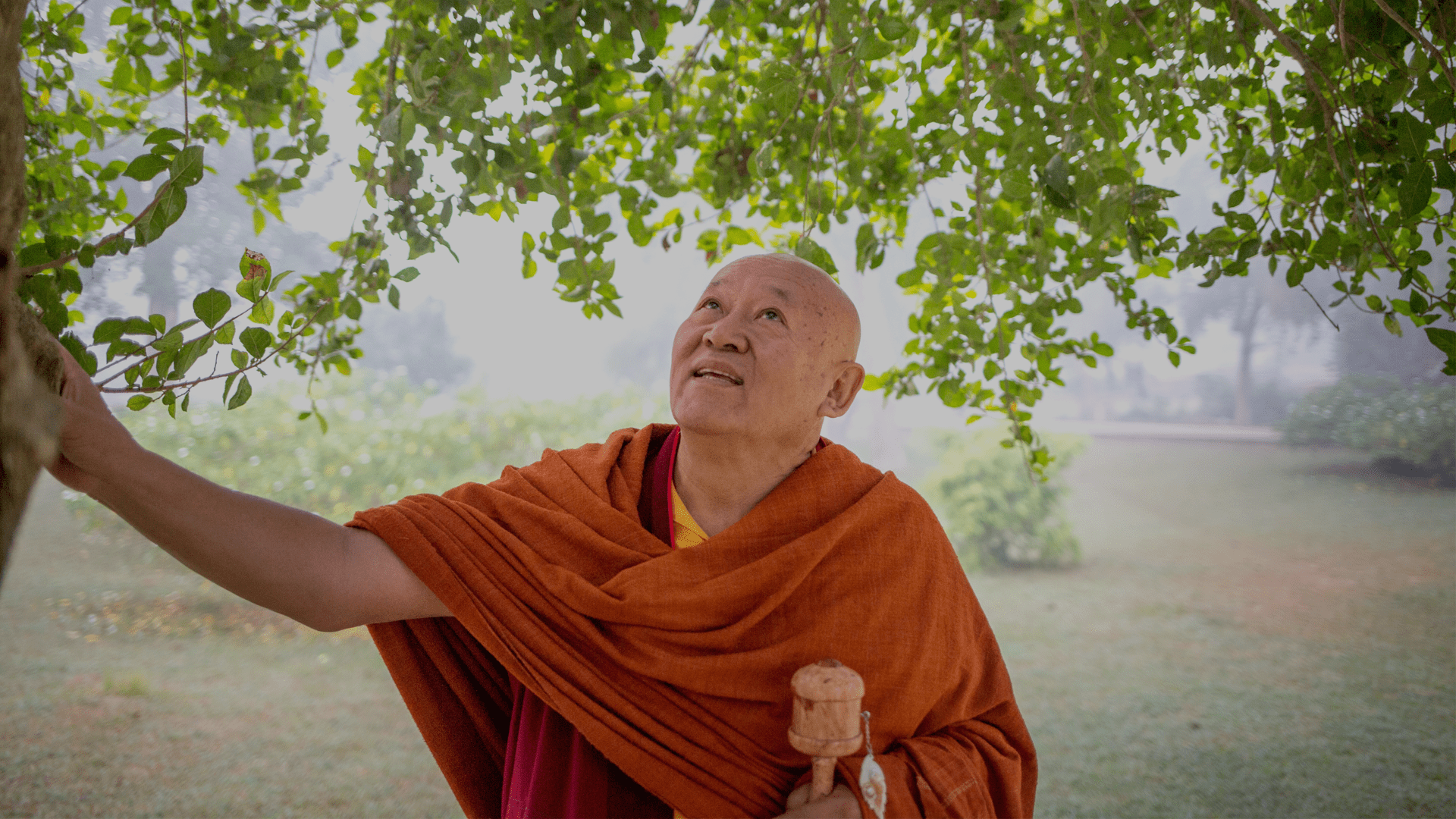 Himalayas are among the most ecologically fragile landscapes in the world with many. The risks from climate change and other anthropogenic factors such as unplanned developmental activities, armed conflicts, mass tourism are affecting the very core of the "Himalayan way of life", society, institutions, economy, culture, local governance mechanism and local ecological systems. In places like Ladakh and its eastern parts of Changthang, local communities also known as "Changpas" have traditionally practiced pastoral nomadism. With recent changes, people have now started taking upagriculture leaving their animal herding practices and to commensurate earnings, the youth are now engaged as laboured wagers and in allied tourism sectors. Pushing a complete collapse of the social cohesion structures, traditional knowledge and practices.
In 2013, His Holiness Drikung Kyabgon Thinle Lhundup and the Former councillor (LAHDC) Leh Mr. Namgyal Durbuk initiated a project called "Go Green Go Organic". With the core mandate to preserve the fragile Himalayan environment and traditional livelihoods, an organisation of the same name was registered. Since, at G30 we have planted thousands of trees, supported local communities to make the transition to organic farming practices and initiated the first "ice-stupas" in Ladakh. Go Green Go Organic (G3O), is a non-for-profit organisation, based in Ladakh. While under the patronage of His Holiness Drikung Kyabgon Thinle Lhundup, the UN Mountains Partnership Ambassador, this is non-religious campaign that focuses on the well being of all sentient being on the planet. At G30, wepromote preservation of the fragile high-altitude landscape to combat climate change and encourage traditional practices of agriculture Sonam-pa and pastoralism Drok-paof the local communities.
His Holiness Drikung Kyabgon Thinle Lhundup (Mountain Partnership Ambassador) On 6th May, 2015, His Holiness was honoured with the title of "Mountain Partnership Ambassador" of the United Nations. Presented by Eduardo Rojas-Briales, Director of Food and Agriculture Organisation (FAO), Dr Andrew Taber, Director of the Mountain Institute, David Michael, Director of the Environmental Program, Smithsonian Center (Washington, USA). As a follow up on his activities, spearheading the environmental message, in 2015 HH Drikung Rinpoche submitted a petition titled "Respond Urgently to the Climate Change by Setting a Renewable Energy Target of 100% by 2050" to Ban Ki-Moon, Secretary General of the United Nations. All Ladakh Student Association Jammu (ALSAJ), Ladakh Drayangs, Manjushiri School (Leh) and several other individuals are supporting the petition.
In the coming years, we intend to venture promoting local products made by the local youth and communities. We also intend to focus on the providing support to local entreprenuers that promote local organic fertilizers, diary product and other local produce like incense (pallu) and stinging nettles (za-tsod). Our aim is to encourage local youth acknowledge local lifestyles and economics rather than competing for temporary or unsustainable job options.