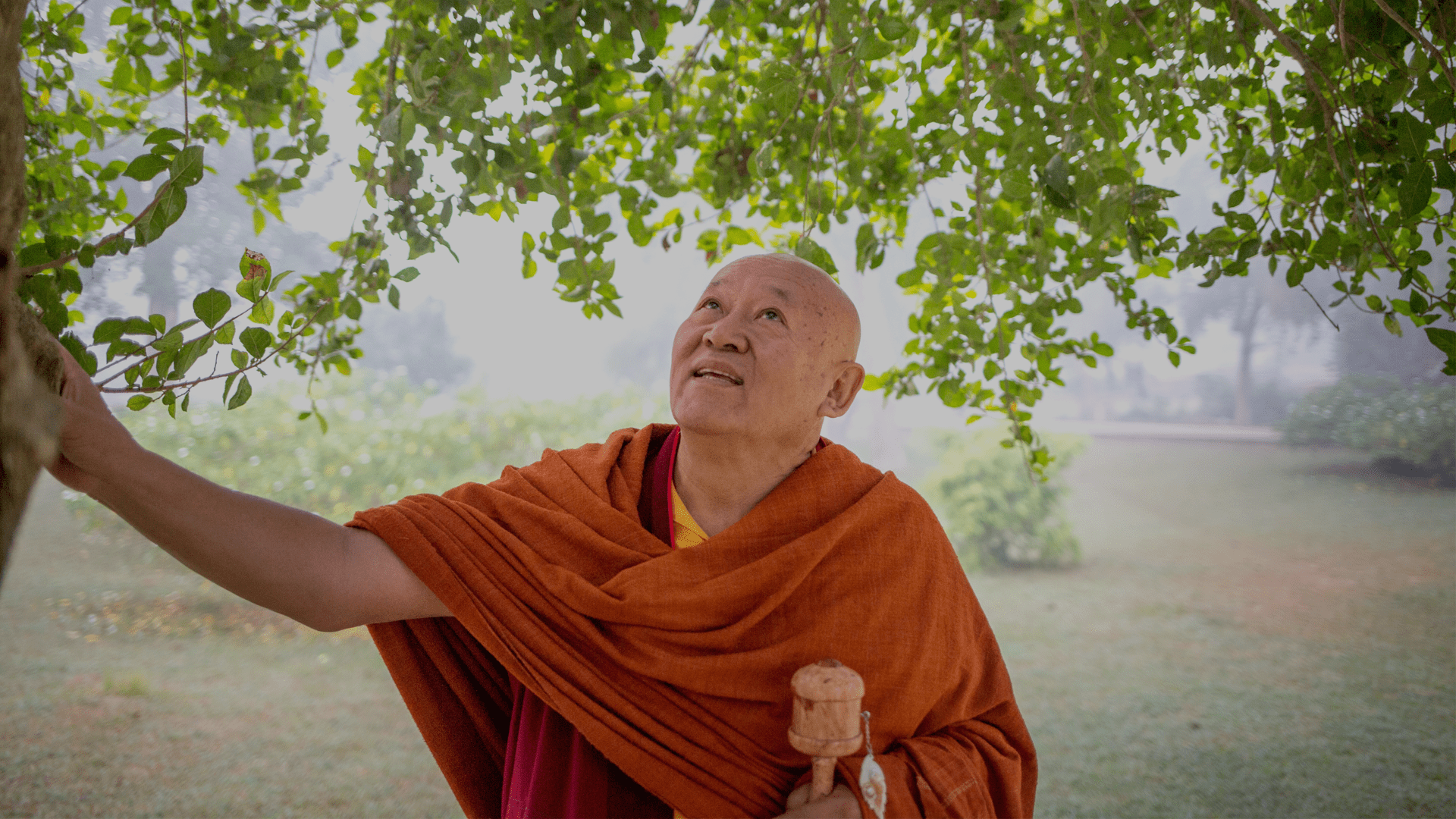 His Holiness, in his efforts to improve the lives of the people, not only encourages them to walk the path of "Dharma", which is walking the path of compassion and courage, but also actively assists them in walking this path. Through various projects, His Holiness is actively nurturing and promoting the Sustainable Development Goals set by the United Nations in the year 2015.These goals aim to end poverty and inequality, protect the planet, and ensure that all people enjoy health, justice and prosperity.
His Holiness's activities extend from Ladakh to Sikkim and Bhutan. The projects involve creation of forests by planting of trees including fruit trees and cultivation of local shrubs like Sea Buckthorn in the region of Ladakh, Sikkim, and Bhutan.
In addition to ensure good health for the people of these regions, these plantations will save the top soil from getting washed away, generate much more oxygen and absorb carbon dioxide, thereby ensuring a cleaner planet. Distribution of hybrid variants of Yak and encouragement to raise cattle, especially indigenous cows have been other projects that His Holiness is actively pursuing. Through these projects, health of the residents can be improved in addition to raise their livelihoods.
These efforts also address the UN goal to "end poverty and inequality". The Organic cultivation practice, which has been emphasized upon by him, have been adopted by farmers by remodelling their agricultural practices on the wisdom of ancient traditional practices thus ensuring protection from ill-effects of using chemical fertilisers and pesticides.
His Holiness's efforts and their amazing success as witnessed in the region of Ladakh is a clear indication of what a truly spiritual person can achieve. In his own way, by guiding the locals in remote villages, he is actively pursuing the international objectives of achieving Sustainable Development Goals set by the United Nations.
Ladakh
The Himalayan Hindu Kush range of mountains are specially sensitive to climate change and Ladakh which lies on the northern most tip of the Trans-Himalayan region in India falls in the Hindu Kush Himalayas. Despite its high altitude, inhospitable terrain and cold-arid desert climate, it is one of the highest inhabited places in the world.
The region is not only ecologically sensitivebut also prone to adverse impacts of global climate change on account of both natural causes and anthropogenic emissions in other parts of the world as well as those arising out of unplanned developmental activities in the region. These have significant implications for formulation of management strategies and sustenance of dependent human societies.
Changthang wetland at Chushul (Lalok)
The inhabitants of this region, historically, not only survived the critical conditions but improved and transformed the landscape over centuries of habitation and agriculture. At the same time they ensured a peaceful co-habitation with their natural enviornment.
Since the last few decades Ladakh's ecology and economic conditions have undergone changes as a result of interventions from government agencies and projects, in the form of (subsidized ration, PDS), availability of low priced chemical fertilisers, tourism (1974), presence of military (1962, 1971 war) and other factors of modernization.
His Holiness with an intent to preserve the fragile environment and reverse the erosion of traditional sustainable economic activities in the Himalayan region, introduced the G3O mission in one of the most harsh terrains of Ladakh i.e. Changthang, Lalok (Durbuk Block). Even though, Changthang Plateau due to its weather conditions is not suitable for either plantations or agricultural activities, yet it occupies a place of extreme significance in the lives of the Changpatribe (the only surviving pastoral community of Ladakh).
Members of the Changpa community living in Changthang are known for their pastoral nomadism. With the changing conditions and circumstances very few pockets of Lalok, Changthang practice pastoral semi-nomadism. The natives of lower parts of Lalok (3800-4300 meters) are mainly engaged in agricultural activities. They cultivate crops like barley, peas, mustard oil and some limited varieties of vegetables. The agricultural farmlands in the area could thrive limited crops since they are very rich in nutritive content. The lack of marketing facilities and last mile supply chain and the introduction of low priced fertilizer by government agencies, has encouraged people to move away from traditional agricultural practices of using farmyard compost in their fields thereby the state has lost a nutritionally important produce. Agriculture too has become unsustainable for these communities. Youth have moved have away from the traditional occupations of herding and cultivation of crops to working as daily wagers for the Army and other low paid jobs.